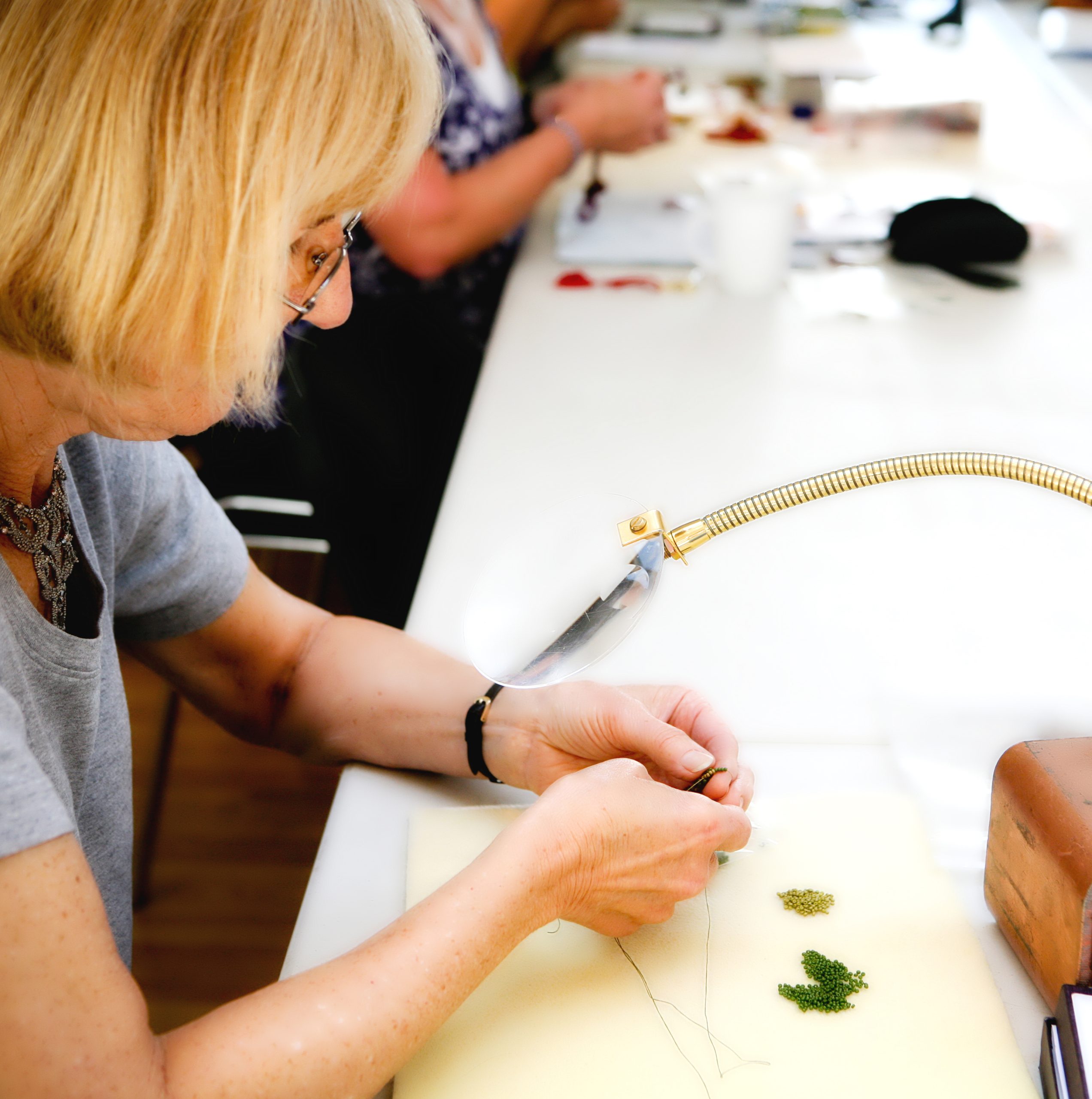 The Cedar Beaders
The Cedar Beaders have been meeting every Tuesday morning since 2002 at Cedar Farm. That's over 20 years! They are a group of like minded people with a love of beads. Until the national lockdown, in the entire duration of the group's existence, the only time they didn't meet was for two Tuesdays at Christmas each year!
Did you know that there are so many wonderful things that can be made with beads, not only jewellery, but of course beautiful jewellery beads do also make.
The group is, as ever, full and thriving, but if you are really interested in beading then give Marlene a call on 07754941372 … always space for a new dedicated beader, even in such a long standing and established group!