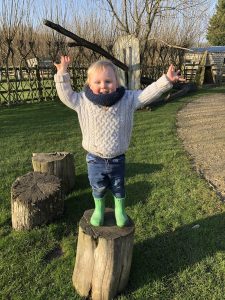 Created for little visitors, Cedar Farm has a great playground built as an integrated part of our animal farm. Here children can enjoy themselves, big or small; there are dens, wicker tepees and wooden tractors.
We have relocated the slide and swings from the old playground to this larger play area now too.
Please be reminded that children play at their own risk under the watchful and responsible eyes of their parents/carers.