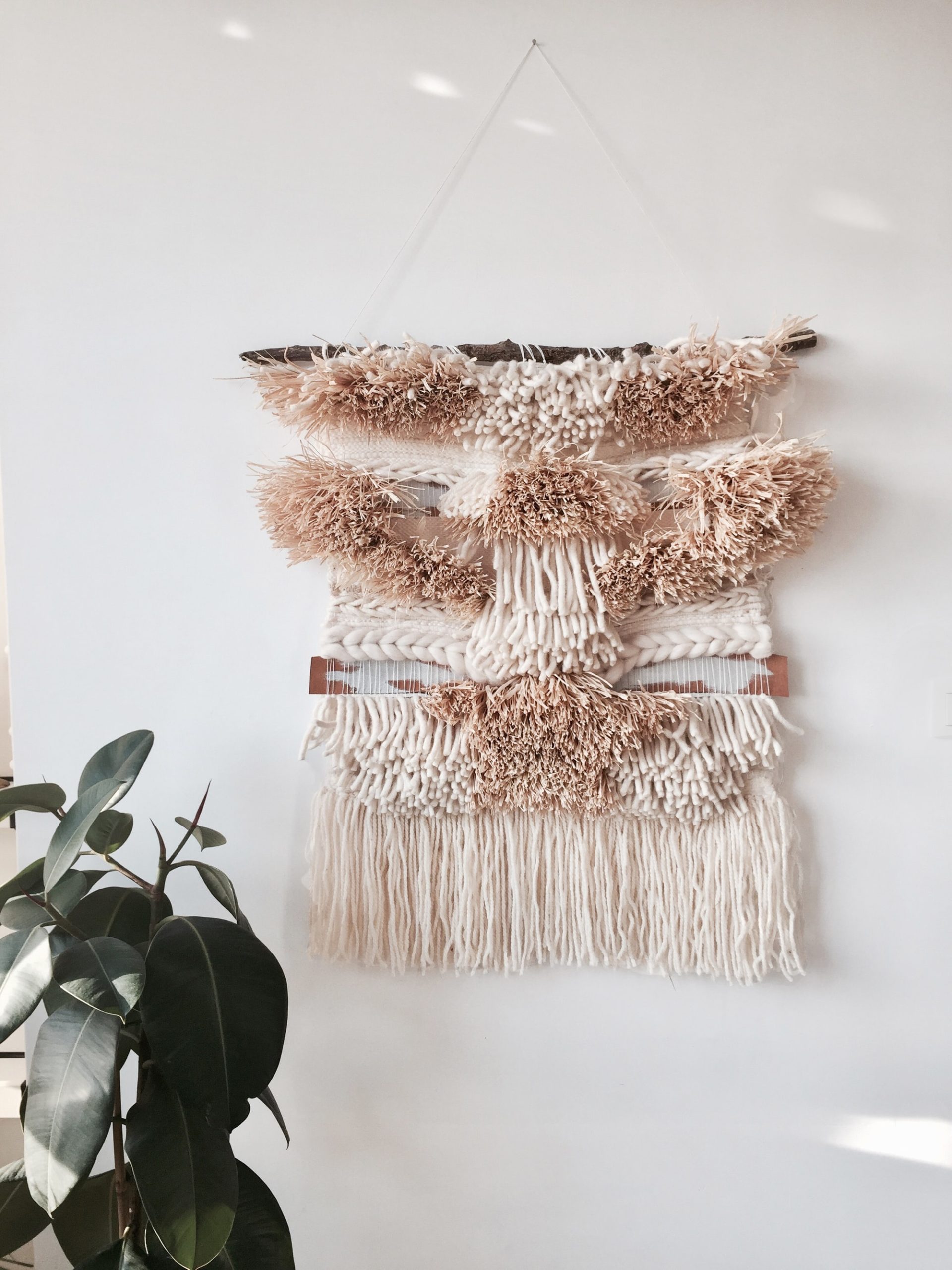 Tapestry Loom Weaving
As a beginner this creative workshop introduces you to Tapestry Weaving methods and stitches.  You learn about the construction of tapestry weaving using Plain weave, Soumak, Slit weaving and Rya knots to create your own mini tapestry wall hanging/s.
Using a wooden tapestry frame you will be given the opportunity to create a warp which will be used to explore weft stitches using an exciting range of threads of various weights, colours and textures before embarking on your final piece/s of work.
Themes for wall hangings include sunsets, landscapes, patterns from various cultures, abstract designs etc.
For tapestry weavers with some experience the workshop focuses on more advanced techniques using a finer warp to create true circles, and creating additional warp threads for weaving wire which may then be sculptured and shaped.
Should you wish to weave your own design idea you are most welcome to bring a photograph or drawing to the workshop which will inform your piece of work.
You are guided through the weaving process with one to one tuition and group demonstrations by an experienced and qualified tutor.
PRICE: £55 includes use of tapestry frame, traditional and non -traditional materials.
Tea/coffee and refreshments provided.
Tapestry frames may be purchased at the workshop. Further details will be provided when booking.