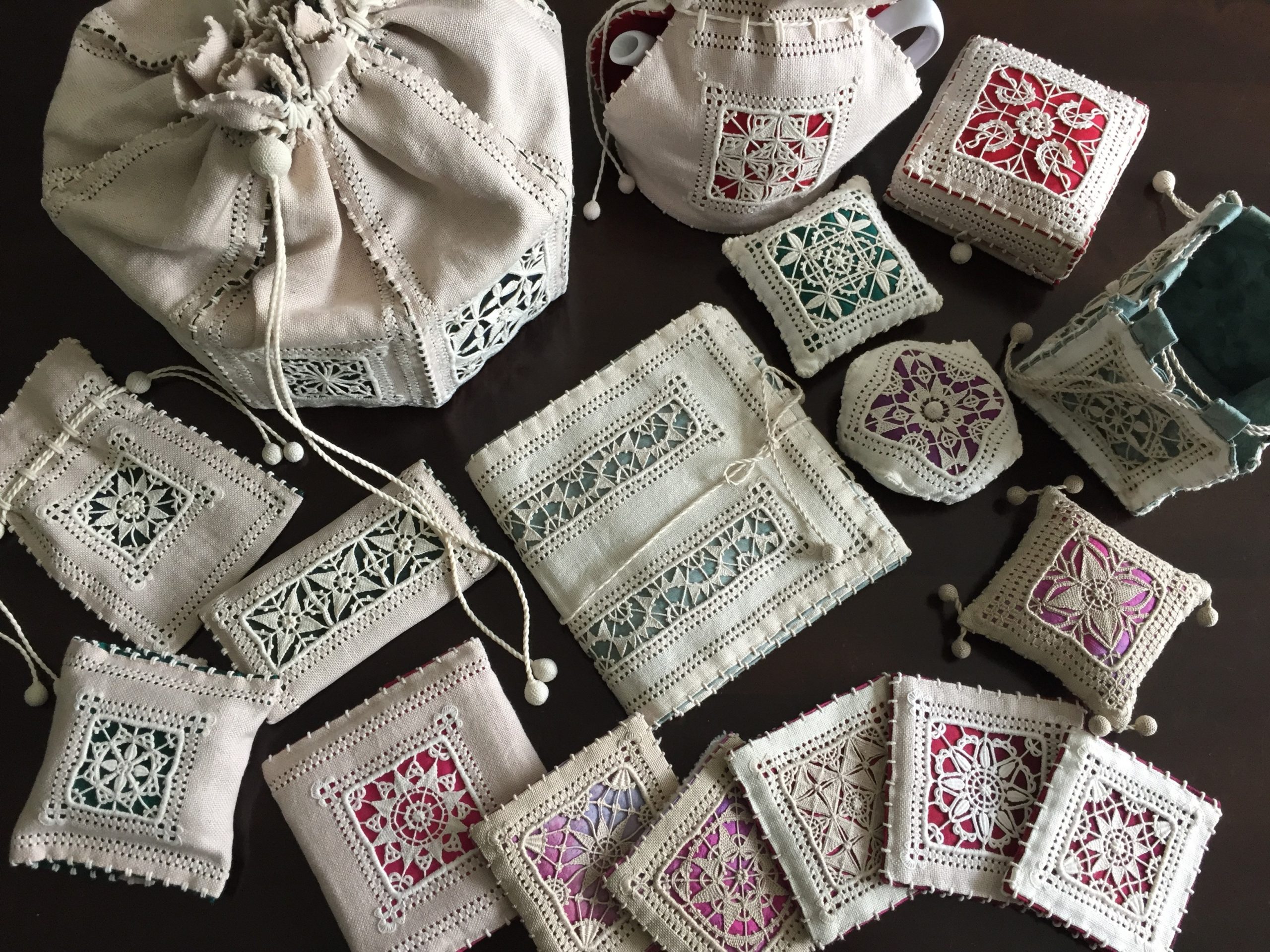 Ruskin Lace
This class is a regular one for makers of Ruskin Lace.  Ruskin Lace is a needle made lace worked on linen fabric with linen thread, which originated in the Lake District in the 19th Century.  It uses drawn thread, cut work and Needlepoint Lace techniques to create the geometric designs.
The classes are suitable for both beginner and experienced workers, and beginners are always welcome.
£9 per session.
Spaces are limited and booking is essential. Contact Karen Quickfall for more details and to reserve your space.