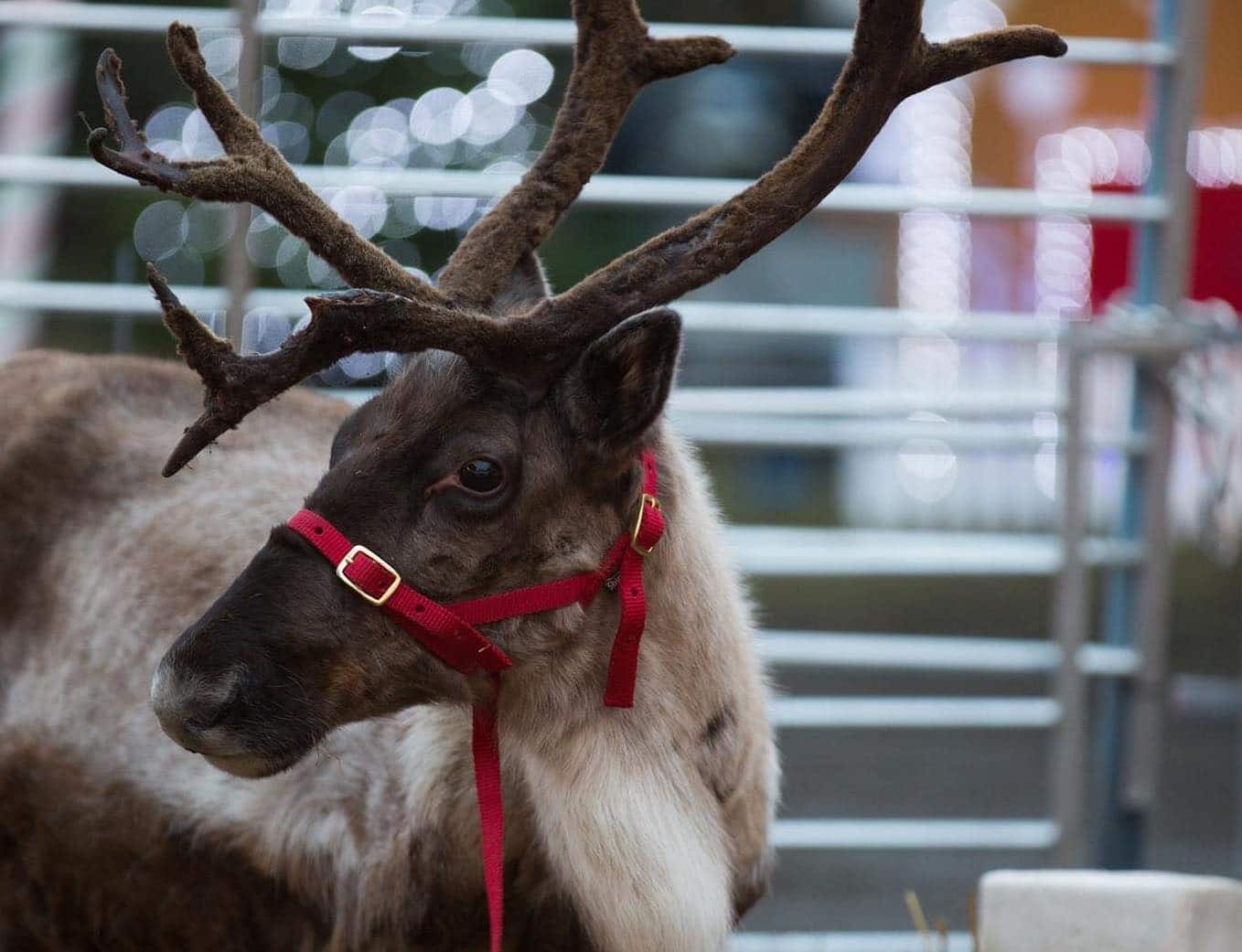 Reindeer Experience
Fishers Mobile Farm present the 'Magical Festive Farm' at Cedar Farm. This event runs on selected days starting on November 18th through until Christmas Eve… please follow the Eventbrite link at the end of this text to book your visit.
In the words of the Farmers themselves:
Join Us for a Magical Fishers Festive Farm Adventure!
Step into a Winter Wonderland like no other at our Festive Farm. Get ready to be enchanted by the
beauty of nature and the joy of the holiday season. We're bringing together a delightful menagerie of
animals, including goats, llamas, turkeys, donkeys, and EVEN Santa's favourite reindeer!
Event Highlights:
Meet Santa's Reindeer: Yes, you read that right! Our farm is playing host to Santa's reindeer, and you
can get up close and personal with these majestic creatures. Imagine the photo ops!Petting Farm: Adorable goats and fluffy farmyard animals are waiting to make your acquaintance. Get ready to be greeted by their friendly faces and soft fur.
Enchanted Forest Walk: Enter our farm through a twinkling forest of trees adorned with thousands of
sparkling lights. As you stroll through this magical pathway, keep an eye out for Santa's elves who will
be spreading holiday cheer along the way.
Photo Opportunities: Everywhere you turn, there will be Instagram-worthy moments waiting to be
captured. Whether it's a selfie with the reindeer, a candid shot with the goats, or a group picture
with Santa's elves, your camera will be working overtime.
Food and Refreshments: Savour seasonal treats, hot cocoa, and delicious holiday snacks to keep your
energy up for all the fun activities.
Get your tickets now at Eventbrite. Search for 'Magical Festive Farm' and get ready for a magical 45
minutes filled with farmyard fun, holiday spirit, and everlasting memories. Hurry, as tickets are
limited, and this event is sure to sell out!
https://www.eventbrite.co.uk/e/magical-festive-farm-tickets-717282650717
Hourly Schedule
New Day