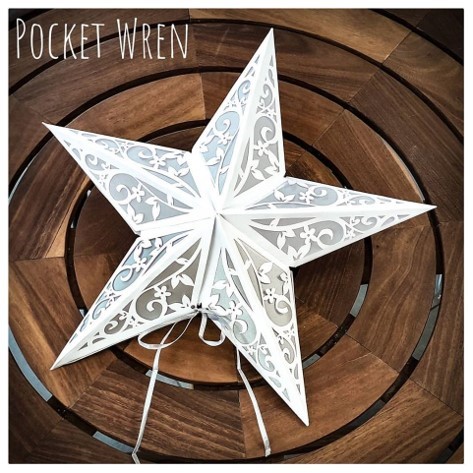 Papercut Light Up Star Lantern Workshop
A full day workshop where you will learn how to cut and construct your own papercut star lantern.
These lanterns are a lovely way to give your house a warm festive touch, equally great to display any time of year though. You can add a personal touch to a nursery or bring a bit of hand crafted style to a garden BBQ on a summers evening, there are so many ways to make use of your finished lantern!
You'll be given time at the start of the session to sharpen your knife skills on some practice activities or get straight into cutting/designing your lantern if you are already experienced with your blade.
This workshop is suitable for complete beginners and more experienced cutters alike, with a range of templates for different abilities provided, don't worry drawing skills are not essential! You just need a steady hand and a bit of patience.
All materials and light refreshments are provided. Please feel free to bring your lunch with you, or you could book into the onsite cafe.
Please see link below for booking: