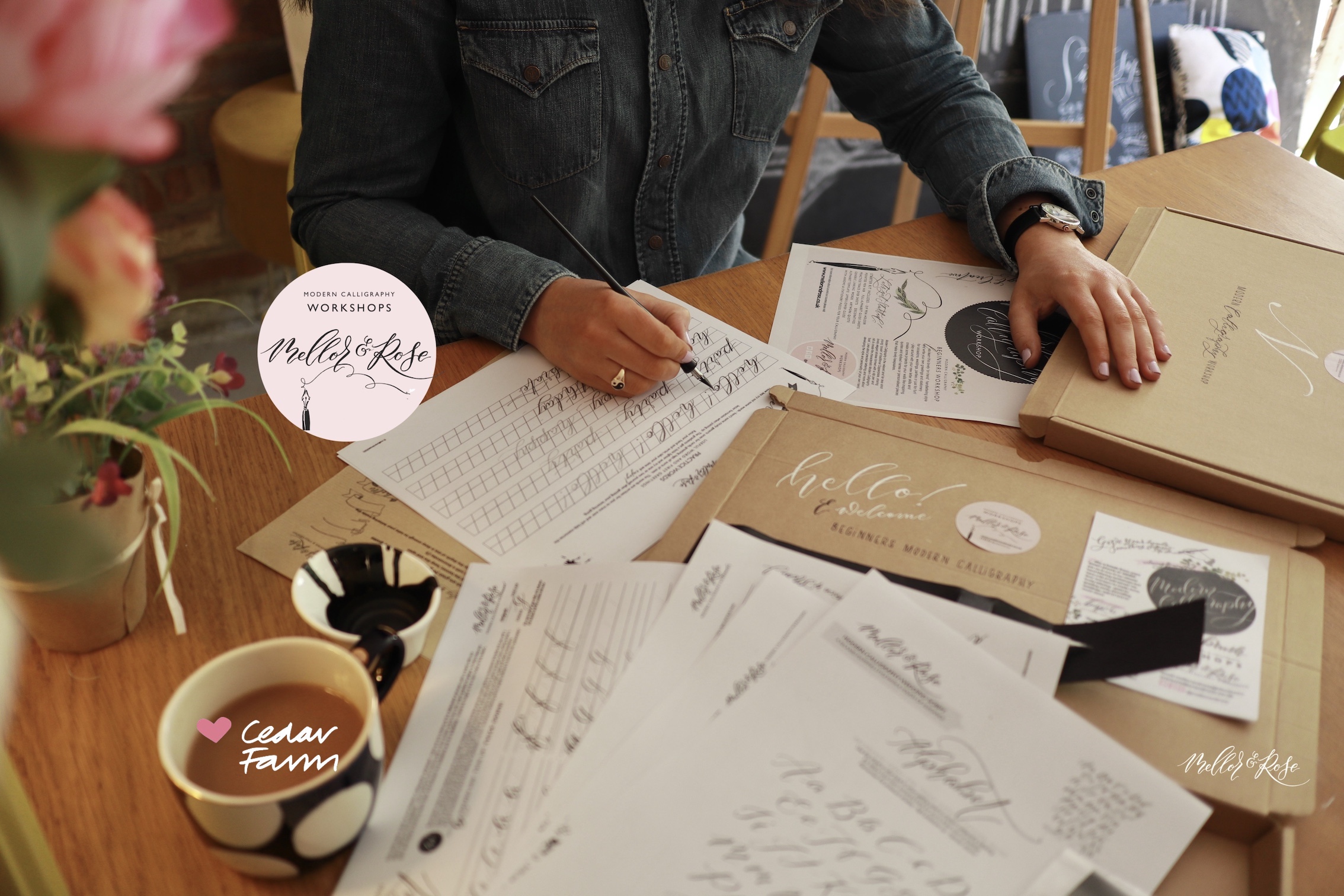 Modern Calligraphy Workshop with Mellor & Rose
Modern calligraphy is fun to learn and relaxing to practice.
Join Mellor & Rose on Thursday April 13th from 6:30pm – 9pm at Cedar Farm on their Modern Calligraphy Workshop get started with this mindful, creative pastime and art form.
Guided by expert tutors, you will begin by covering the fundamentals of how to hold the dip pen, learning the pressures and rhythms that give calligraphy its characteristic contrasting strokes before moving onto learning the upper and lower alphabet, how to link letters, first words and phrases. You will learn how to draw decorative illustrations and flourishes to complement your calligraphy lettering on stationery pieces. The second half of the workshop covers how to lay out greeting cards, letter up and design a piece of wall art along with luxury stationery items. 

What's included? Individual Calligraphy Box with Fully comprehensive Starter Kit with Dip pen, Nib, Mellor & Rose Calligraphy Workbook and take home templates, wall art and Luxe Stationery Items for your Calligraphy. Calligraphy Box is yours to use in the Workshop and keep to practice with at home! £69.