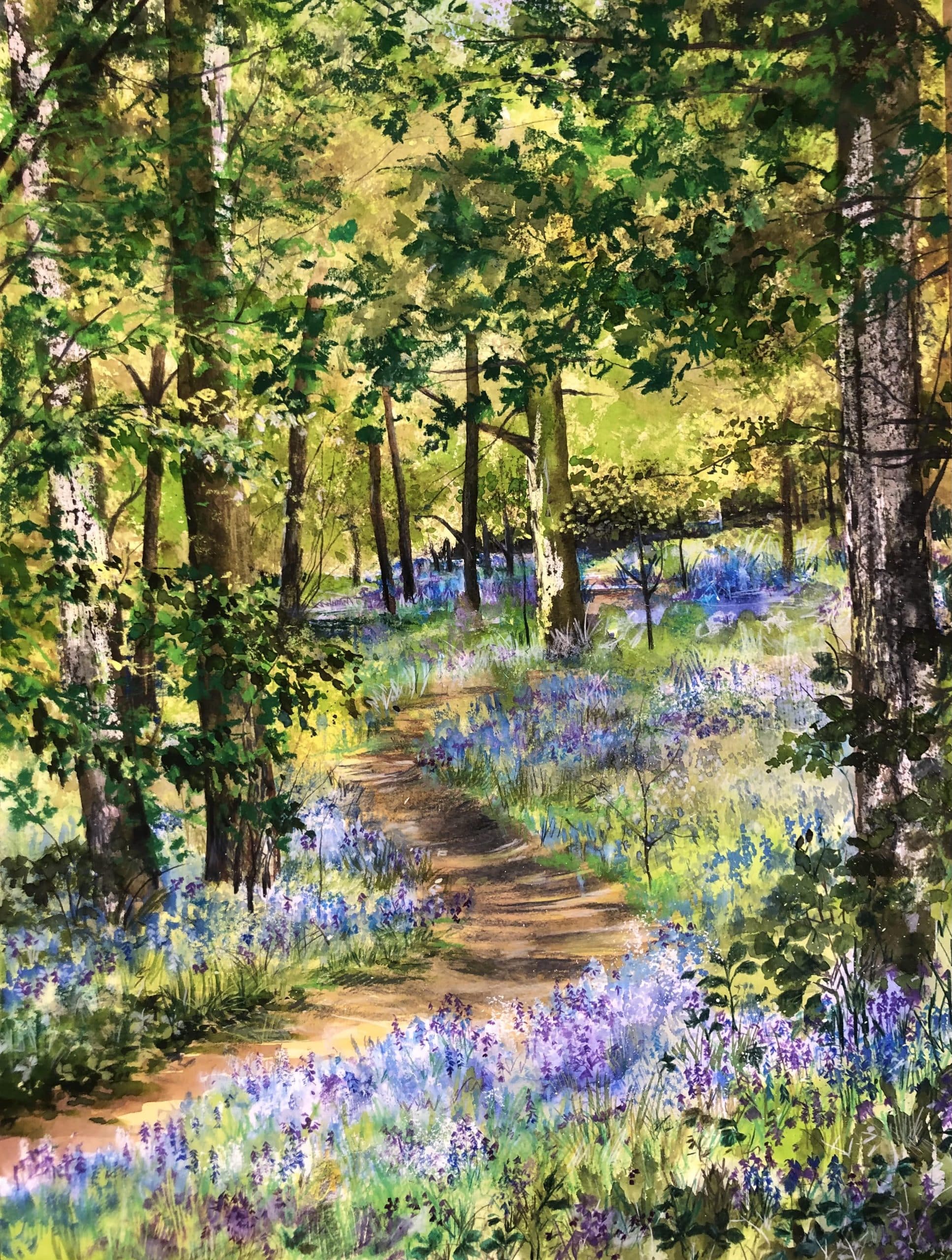 Mixed media painting Workshop by Suzanne Riley
BLUEBELL WOOD
This creative and inspiring workshop is suitable for beginners and intermediate level enthusiasts.
The workshop introduces you to some very quick but effective mixed media drawing and painting techniques that will allow you to complete a painting that captures the essence of a Bluebell wood.
After applying a background wash, you will use various paint methods to create depth, texture and tone.
As you develop and refine your painting you will apply a range of drawing and mark making techniques using drawing pencils, coloured pencils, oil and chalk pastels.
Demonstrations and individual guidance from a qualified and experienced tutor is given throughout this brilliant workshop to support you with your artwork.
TIME: 10.30am – 4.30pm        PRICE: £60  (includes a non – refundable deposit of £30 to secure your booking)
Price includes all materials.                                
Tea/ Coffee and Refreshments provided.                                                                              
For more information or to book your space please contact Suzanne
email: suzannerileyarts@gmail.com;  tel: 07593630978
or via Instagram @suzannerileyarts