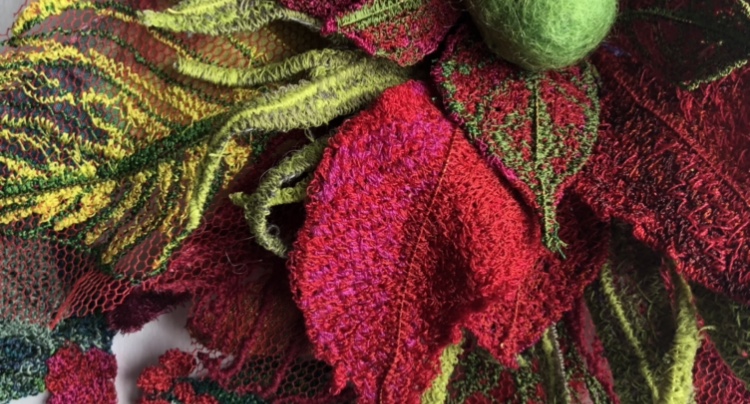 Dissolvable Fabric Festive Creations
This exciting workshop allows you to discover the techniques and processes of using mixed media textiles with 'Dissolvable fabric 'to create exquisite lace-like fabrics using *free machine embroidery.
Dissolvable fabric is a strong durable fabric that completely dissolves when in contact with hot water leaving the embroidery / stitch work intact.
You will begin with a period of experimentation creating machine embroidered samples inspired by a selection of festive foliage, fruits and flowers.
You are then guided through the creative process, developing individual design ideas that will inform a final piece of work.
PRICE: £55.00 (includes a £30 non-refundable deposit to secure booking).
*Own fully operational sewing machine is essential and will have the free machine embroidery function.
Price includes all materials.
Tea/coffee and festive refreshments provided.
For further information, or to book a place on the workshop, please email suzannerileyarts@gmail.com