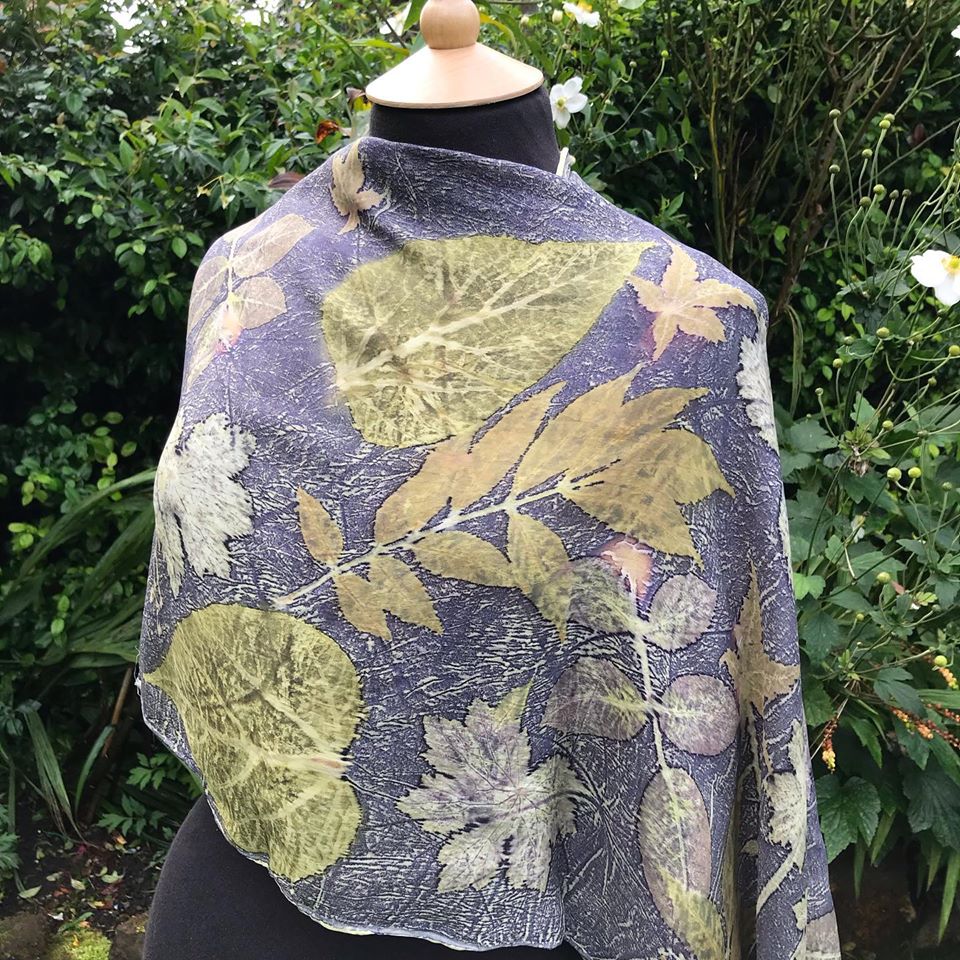 Botanical Eco Printing
Botanical Eco Printing uses leaves, tightly bundled in fabric or stacked in layers of paper and steamed over hot water or immersed in a dye bath to extract and transfer pigments from the leaves to create a unique imprint of the leaf.
Botanical printer, Maggie Pearson will lead you in foraging for local spring leaves for use in your own unique prints on fabric and on paper. You will explore the underlying principles of this fascinating process through making samples and then go on to print at least one scarf and a stack of papers.
This workshop is suitable for both, beginners and those who wise to improve their prior botanical eco printing skills.
A jam packed day, with tea and homemade cake provided, within the beautiful rural setting of Cedar Farm Craft Centre.
Price: £70 (Includes all materials)