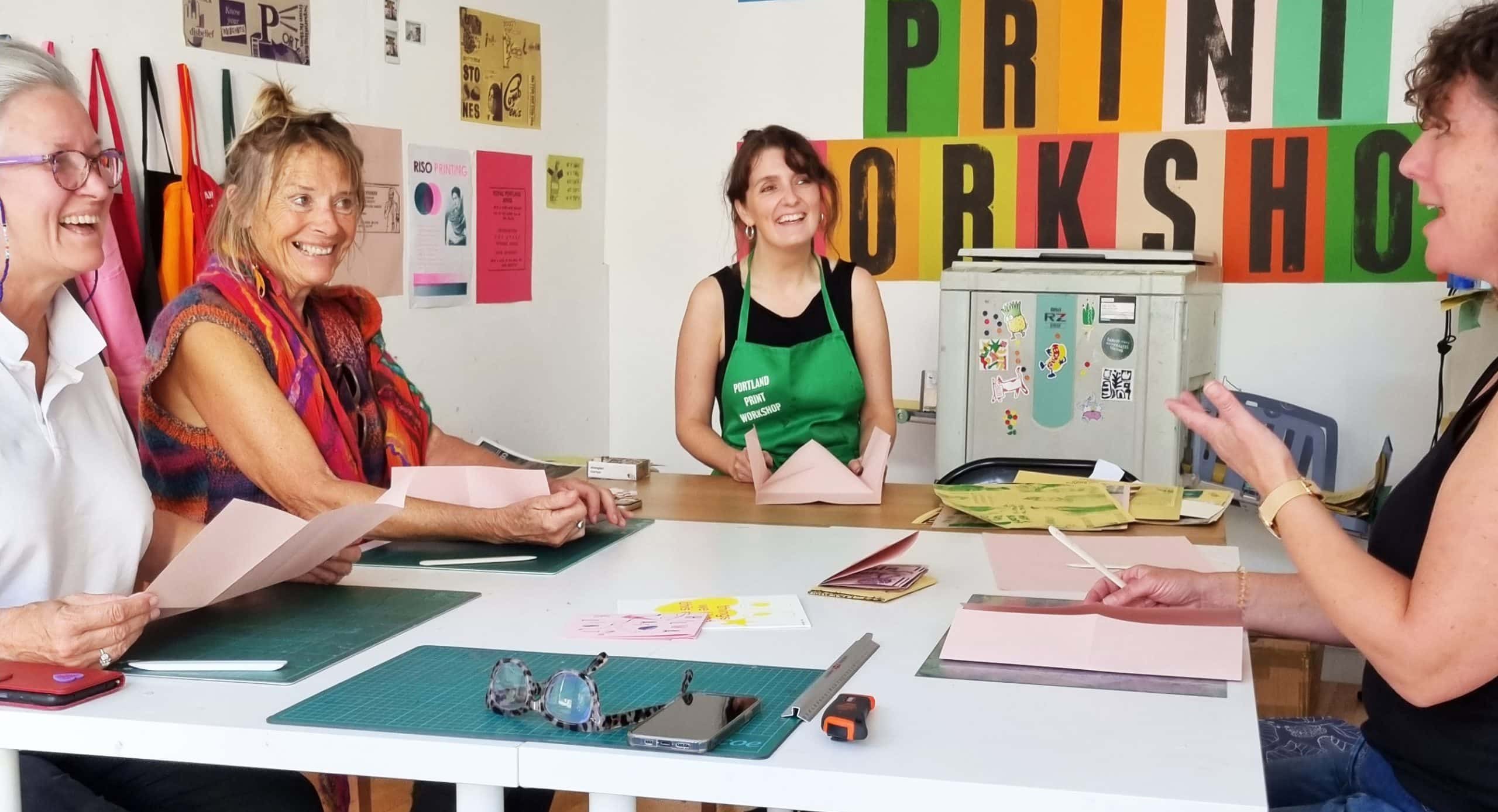 Bookbinding For Beginners by Caitlin Akers
Suitable for complete beginners, with all materials and tools provided.
Learn how to create simple and beautiful handcrafted books from book artist Caitlin Akers.
During this workshop participants will learn how to fold, sew and manipulate paper using traditional bookbinding tools, and will learn several versatile book structures, including a simple sewn pamphlet book and a Japanese stab stitch book that can be used as sketchbooks, gifts, or as the basis for artists' books.
On completion of the workshop students will leave with a set of their own books and the skills to make more at home using minimal equipment.
The workshop will be held in the light filled Hive Space (upstairs in The Barn) The space is fully accessible with a lift available for wheelchair users. We will pause for a short tea break halfway through.
Or ring Caitlin 07718055667