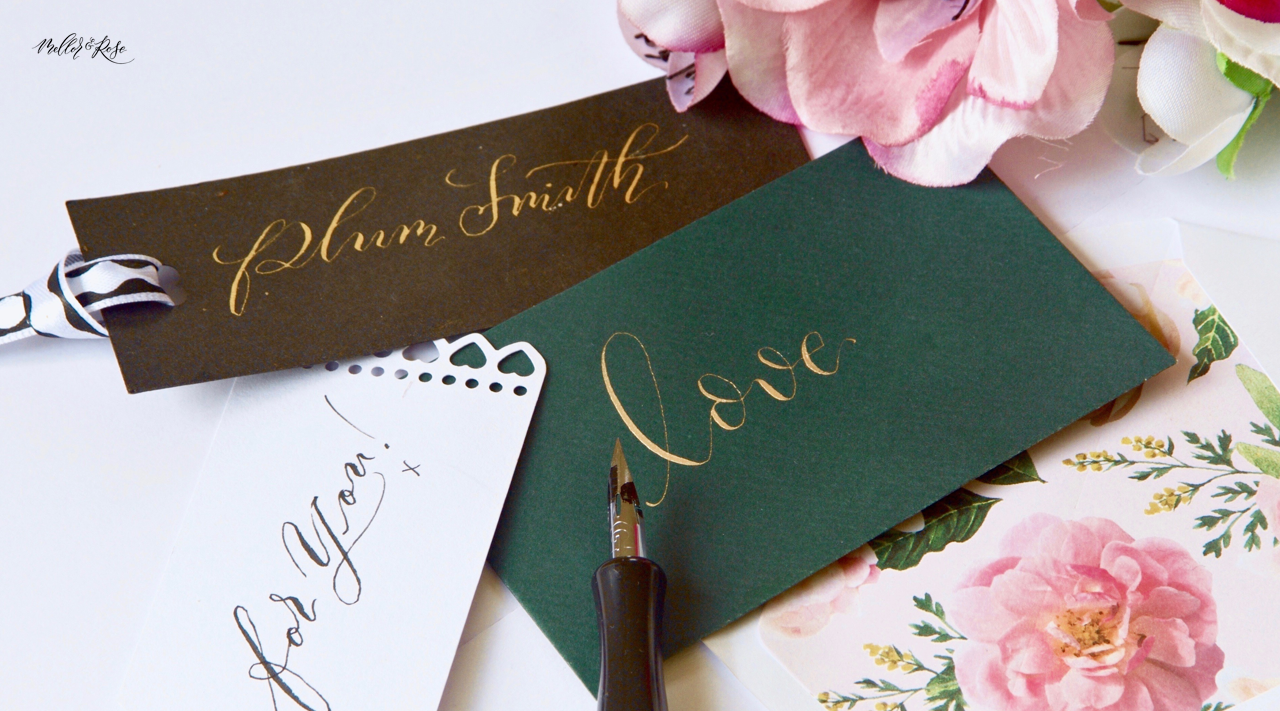 Beginners Modern Calligraphy
In our easy going sessions, we start from the very beginning.
In the 2 and a half hours, we cover the fundamentals of this modern and versatile style of calligraphy, using a dip pen and a pot of ink.
We'll learn the entire alphabet; upper and lower case alphabets then we'll progress onto joining up those individual letters to create words and phrases – we work on different papers to see how the ink reacts to glossier paper plus black ink on brown paper looks pretty lovely!
From here, we delve into the layout elements of hand lettering – looking into varying ways to put your designs on paper (not only on a straight line!) along with the use of ornaments to shape our designs and bring some pop!
£45 // Includes Starter Kit of dip pen, nib, entire upper and lower case alphabet, joining up the letters, practice sheets, design and layout sheets (wall art), ornaments plus stationery items to letter up. Plus, refreshments of course.