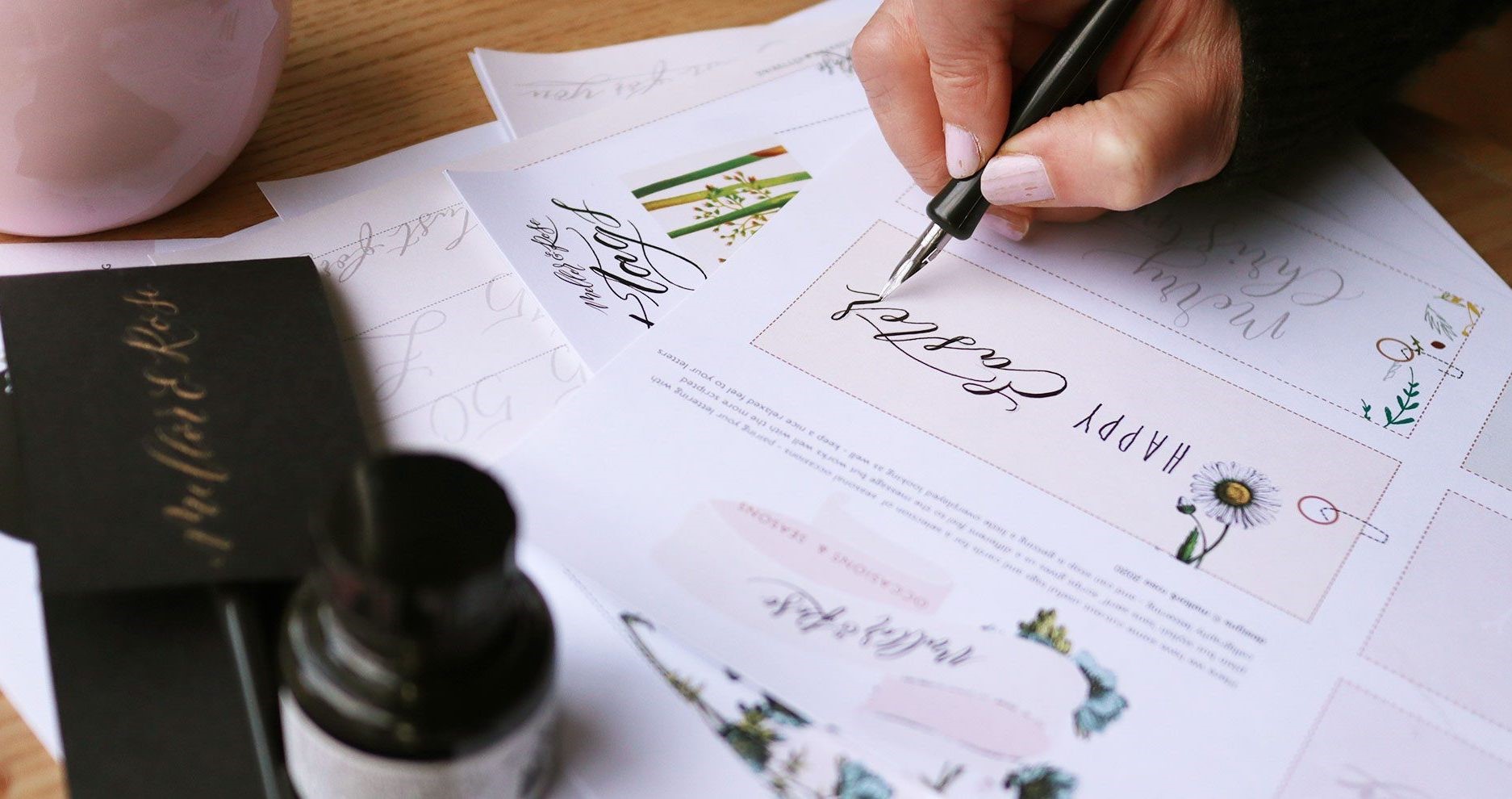 Beginners Modern Calligraphy
Join Mellor & Rose on their Beginners Modern Calligraphy Workshop at Cedar Farm in Mawdesley, Lancashire on Thursday February 17th from 6:30pm til 9pm.
In the Workshop, you will start from the very beginning covering the fundamentals of how to hold the dip pen, learning the pressure strokes that give Calligraphy its lovely and characteristic thick thin contrasting strokes along with rhythm. During the Workshop, you will learn the upper and lower alphabet, how to link our letters, first words and first phrases. You will then learn the exciting part of how to draw decorative illustrations and flourishes/ foliage to use with your Calligraphy, which complements our lettering and works beautifully on Stationery pieces.
All materials are included inside our Starter Kit along with Calligraphy Workbook and Stationery Gift Bag. Each Workshop attendee will receive plenty of one-to-one tuition from our 2 Tutors throughout the 2.5 hours.
£65 • 2.5 Hour Workshop • Starter Kit • Calligraphy Workbook • One-to-one Tuition • Refreshments (of course).
To book your spot, simply get in touch with Lucy Mellor at mellorandrose@icloud.com. Hope to see you there!
–
Mellor & Rose is made up on Beverley Mellor, Polly Mellor and Lucy Mellor. We are a family business who are passionate about sharing the joys of Calligraphy and all the wonderful benefits if offers in terms of mindful creativity.
Keep up to date with what Mellor & Rose are up to:
https://www.mellorandrose.co.uk
@mellorandrose
mellorandrose@icloud.com