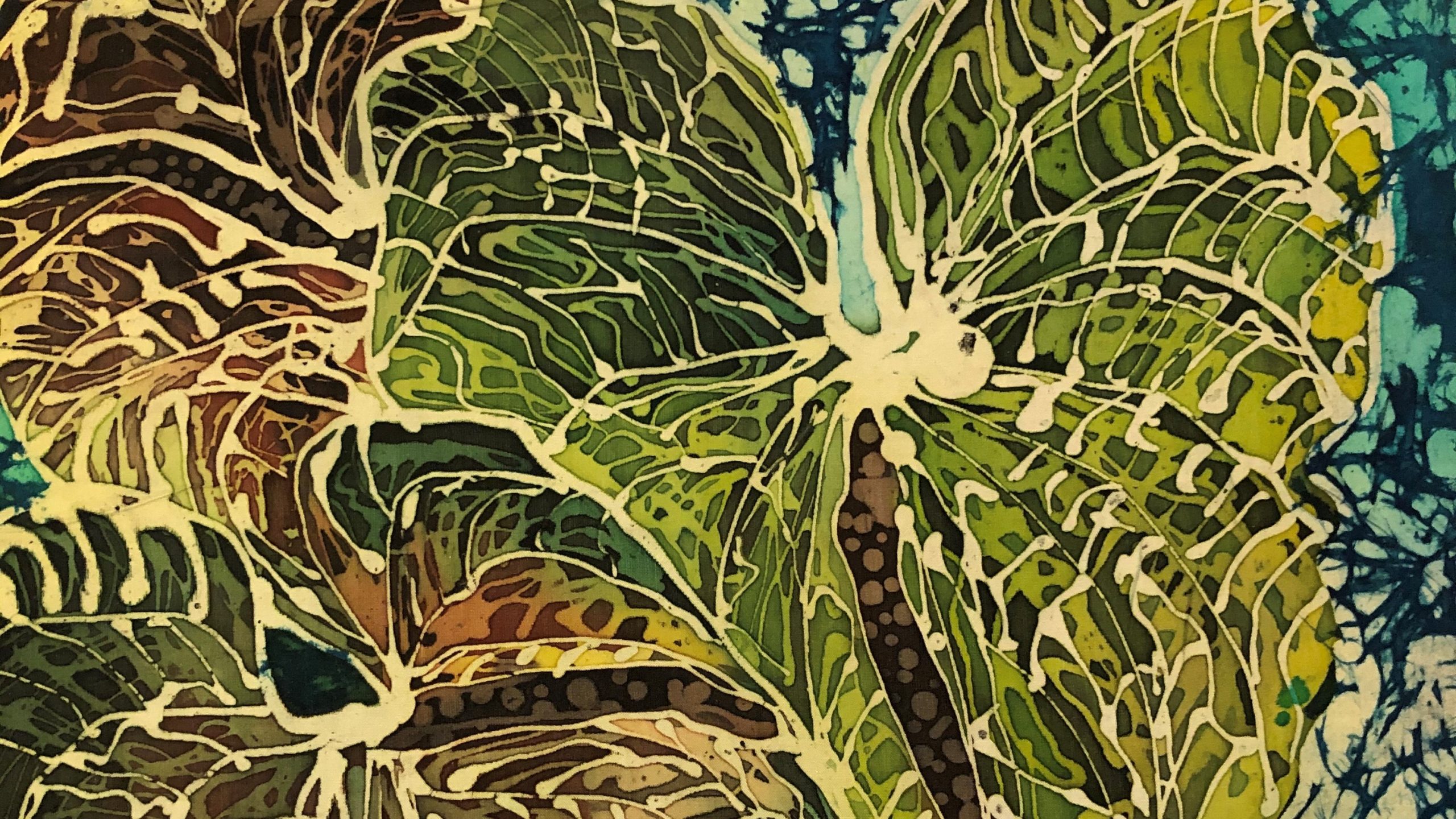 Batik
This popular and fascinating workshop allows you to discover the techniques and processes of Batik.
You will enjoy an initial period of experimentation, which involves using Tjanting tools to apply hot wax onto silk using outlining and layering methods.
You learn how to mix colour and apply dyes to achieve a range of Batik effects before embarking on your final piece/s of work.
You are guided through every stage of the creative process, developing individual design ideas that will inform your Batik outcomes.
Tuition is by an experienced, qualified tutor.
Group demonstrations and one to one guidance is provided throughout this relaxed and friendly full day workshop
PRICE: £50 includes all materials: silk fabric, silk paints and the use of batik wax and equipment. Tea/coffee and refreshments provided.